Magic Desktop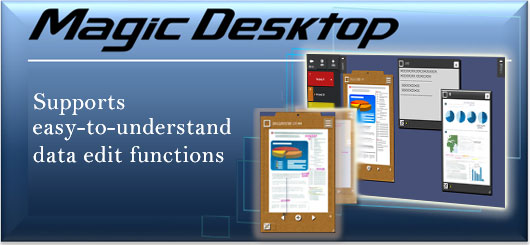 Information organizing software for the mobile and cloud service era
Magic Desktop is information organizing software for the mobile and cloud service era.
Magic Desktop is a software application which enables you to export data scanned with ScanSnap and photos taken with iPad/iPhone to a virtual desktop and categorize / organize / edit it per project.
You can save your processed documents to "Rack2-Filer Smart".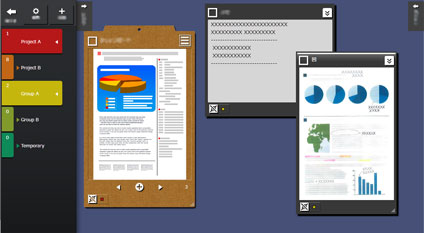 Related Software
* ScanSnap, the ScanSnap logo, Rack2-Filer, and Magic Desktop are registered trademarks or trademarks of PFU Limited in Japan.

Page Top

Back to the previous page