Digital Binder System "Rack2-Filer Smart"
Announcement:
Support for Rack2-Filer Smart ends as of September 30th, 2023. Thank you for using our application.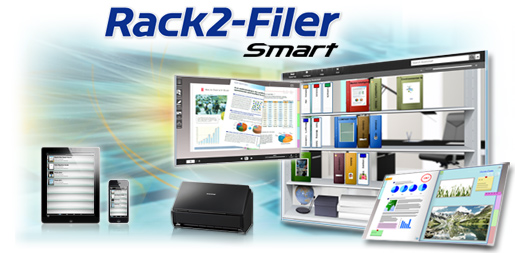 Anytime! Anywhere! Easily! Digital bookshelf usable by anyone!
Rack2-Filer Smart allows you to manage, view, and edit data as if you are handling actual binders in a bookshelf.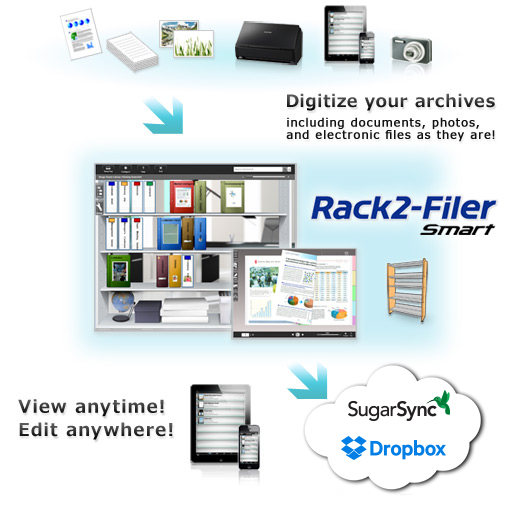 Scan books easily when connected to ScanSnap SV600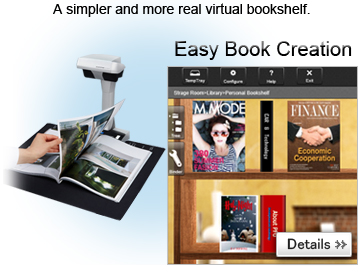 Rack2-Filer Smart supports ScanSnap SV600.
The Easy book creation function can reproduce a digitized book with the same cover, spine and size of the book on the virtual bookshelf.
*Available to V1.0L20 or later.
* ScanSnap, the ScanSnap logo, Rack2-Filer, and Magic Desktop are registered trademarks or trademarks of PFU Limited in Japan.

Page Top

Back to the previous page