Press Release
April 6, 2023
PFU Limited
PFU starts sale of all scanner products under the Ricoh brand

PFU's websites are also now available under Ricoh domain URLs globally.
PFU Limited (hereinafter "PFU"), under the direction of President and Representative Director Seiji Murakami, announced today that PFU is starting the sale of its image scanners in the fi Series, the SP Series, and the ScanSnap Series under the Ricoh brand name.
As announced in the January 24, 2023, press release, all existing PFU scanners will be rebranded as Ricoh and will appear on the market in stages from April. By the end of August, all scanners will be rebranded as Ricoh.
Starting today, PFU's websites will be switched to the Ricoh domain, and the scanner product catalogs will be revised under the Ricoh brand name.
By leveraging synergies with the Ricoh Group's strengths in MFPs and printers, PFU will work to strengthen its global sales capabilities and customer support, and will strive to create products that attract even more customers.
We look forward to your continued support of PFU's rebranded scanner products.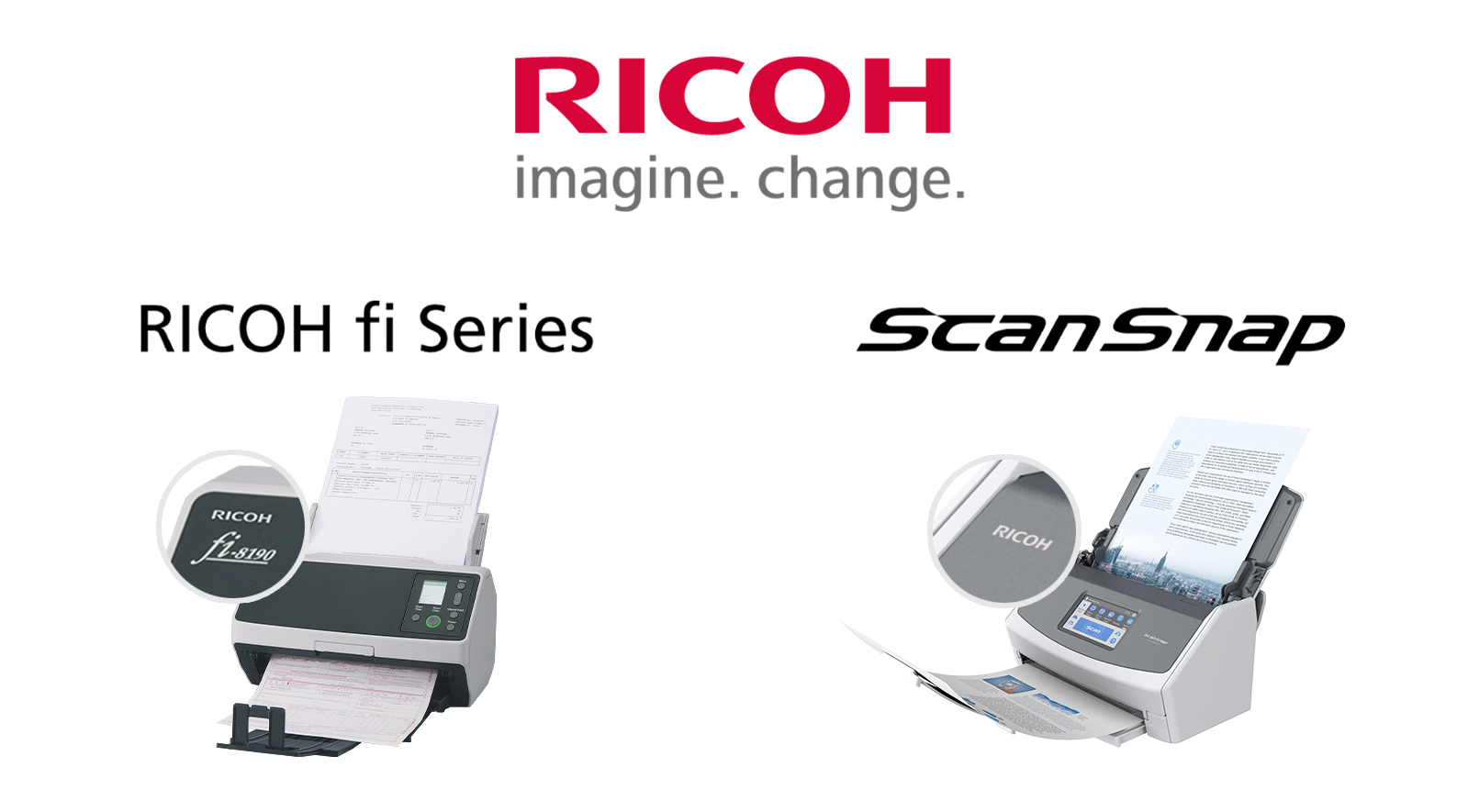 All scanners are now available under the Ricoh brand.
Starting today, existing image scanners will be sold under the Ricoh brand. (The availability depends on the region, model, market inventory, and other conditions.)
In addition, the following product websites for the fi Series image scanners and the ScanSnap Series will be switched to the Ricoh brand name.
(fi Series product website)

(ScanSnap Series product website)
For the time being, any access to the current website URLs will be redirected to the new URLs, but please update the links accordingly.
Please refer to "Country selection page for product inquiry" on the above global website for information on each country's website.
In addition, catalogs and other promotional content will also be rebranded to the Ricoh brand.
Trademarks
ScanSnap is a registered trademark or trademark of PFU LIMITED in Japan.
Product names and company names are the registered trademarks or trademarks of the respective companies.
Press Contact
PFU Limited
Public Relations Department
Communication Strategy Office
E-mail:pfu-press@ml.ricoh.com
About PFU Limited
Since its founding in 1960, PFU has been headquartered in Ishikawa, Japan and expanding its business globally. In 2022, PFU joined the Ricoh Group. Based on the technologies cultivated through computer development, we provide a total range of IT-related products and services, including hardware such as image scanners and embedded computers, security and document management software and services, IT infrastructure building, and multi-vendor services in partnership with other companies.
For more information, please visit https://www.pfu.ricoh.com/global/.
About Ricoh
Ricoh is empowering digital workplaces using innovative technologies and services that enable individuals to work smarter from anywhere.
With cultivated knowledge and organizational capabilities nurtured over its 85-year history, Ricoh is a leading provider of digital services, information management, and print and imaging solutions designed to support digital transformation and optimize business performance.
Headquartered in Tokyo, Ricoh Group has major operations throughout the world and its products and services now reach customers in approximately 200 countries and regions. In the financial year ended March 2022, Ricoh Group had worldwide sales of 1,758 billion yen (approx. 14.5 billion USD).
For further information, please visit www.ricoh.com.
The information contained in this press release is accurate as of the date of publishing. Please understand that this information is subject to change without notice.