Simple and Easy to Use
Personalized Operation with One Touch of a Button
An ongoing feature of ScanSnap is its focus on simple and speedy operation. Designed for greater convenience, the ScanSnap Cloud service* can be used to import documents, business cards, receipts, and photographs to the appropriate cloud service automatically. Users can set documents without having to worry about page orientation or type, even if they are of different page sizes or are printed on one side only, and then scan them all at the push of a button.
This single touch of a button initiates the entire operation, without the user needing to use a PC or smartphone to view the images or specify where they are to be saved. Development of ScanSnap is ongoing with the aim of further improving people's familiarity with scanning.
*Supports ScanSnap iX500 and iX100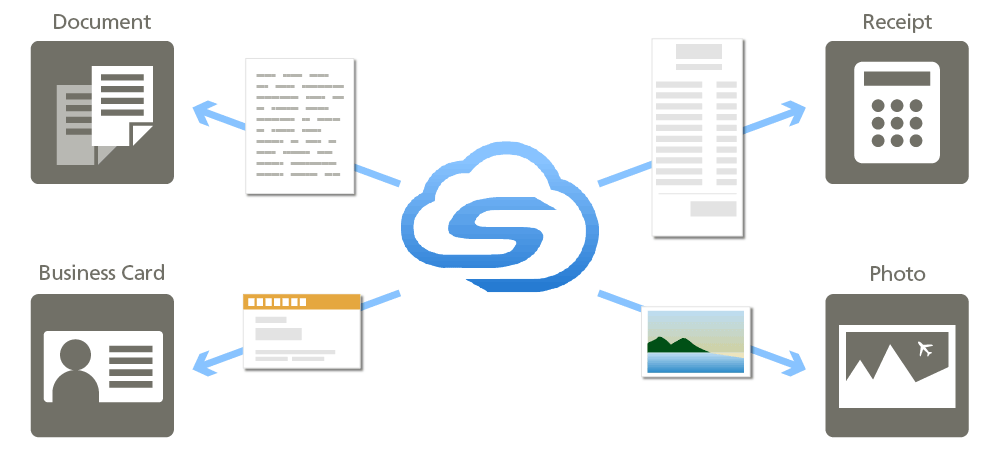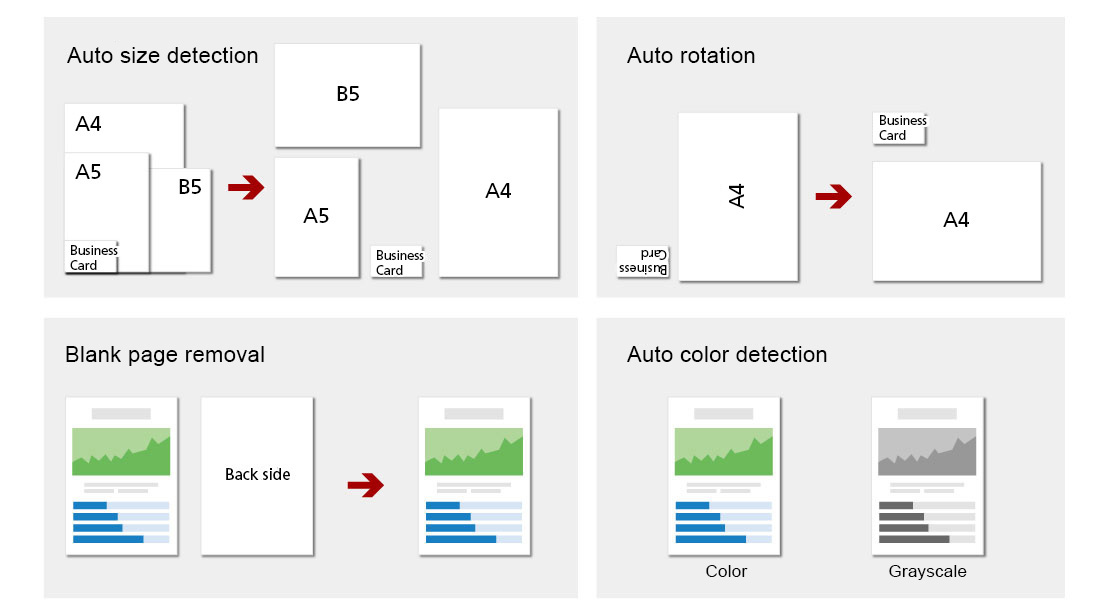 Superior Recognition Techniques Automatically Crop Image Based on Document Page Size
Superior recognition techniques lie behind the ability to provide a variety of automated functions. Cropping is one such example, where size of the original document is detected and the image is cropped accordingly. This technology has been utilized in a variety of models to make them easier to use. The ScanSnap iX100 has a Dual Scan function that allows you to feed in small documents such as business cards and receipts one after the other. The ScanSnap SV600 can scan a number of business cards placed side by side and crop them into separate images. The ability of the fi-7700 to ignore interference from external light sources such as fluorescent lights when scanning, even when the flatbed cover is open, means there is no need to open and close the cover each time.
Dual Scan
(ScanSnap iX100)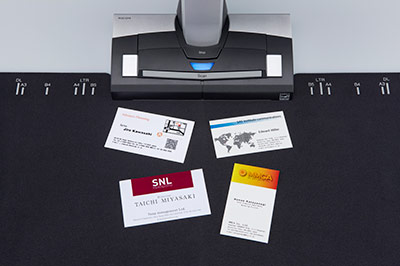 Multiple Document Detection function
(ScanSnap SV600)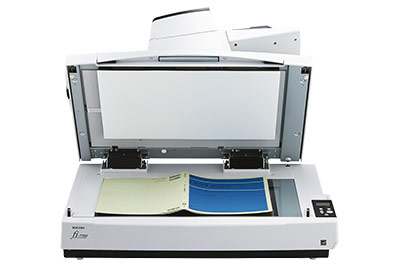 Cover-open Cropping function
(fi-7700)
Designed for Inherent Ease of Use
ScanSnap is packed with numerous innovations aimed at making it easier for customers to use. The intention is to make it a matter-of-course that anyone can scan documents without having to think about how to do it. User-friendly products come about from the rigorous study of how people act and their unconscious behaviors. The aim is to make products that are consistently easy to use in all situations. The best way to appreciate this ease of use, self-evident the moment you start, is to try it for yourself.
V-line design allowing the center of the feed tray to be easily identified for simple, single-handed operation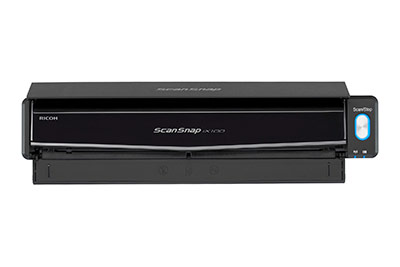 Guide tray makes it easy to insert individual sheets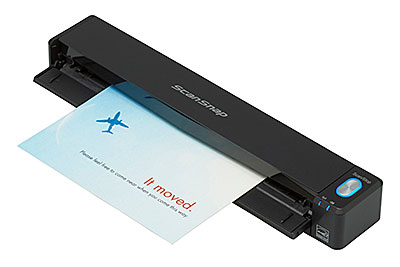 Folding style stacker that users can fully open with a single hand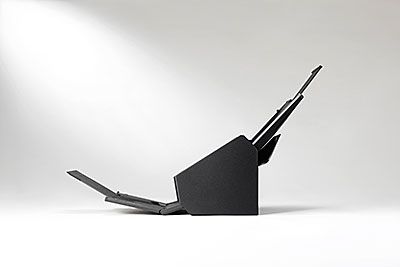 Cover that closes softly even if users release it half way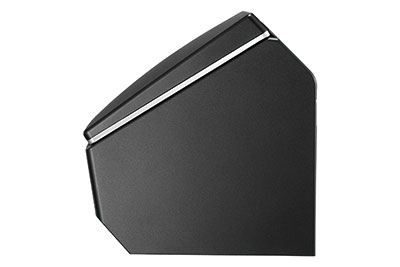 Quiet operation suitable even for a library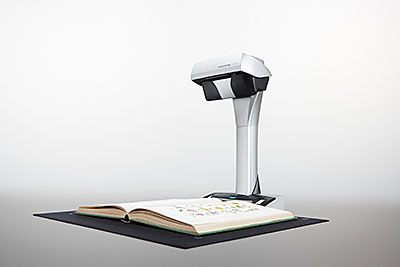 Overhead design to diminish light glare