August 3, 2023
The PaperStream Series enhances its features with the addition of two new functions.
- Direct saving to cloud storage services and assisting profile creation for a better OCR process
Two new functions have recently been added to the PaperStream Series(1), which consists of drivers and software for fi and SP Series image scanners.
PaperStream Connector Option is a newly added feature for the PaperStream Series software, including PaperStream Capture/Capture Pro, PaperStream ClickScan, and PaperStream NX Manager. With this option, the software provides access to a wider range of destination options for scanned data, including cloud storage services(2), e-mail via an SMTP server, and Internet fax(3). You can enhance your work efficiency by directly sending scanned data to popular cloud storage services or by sending it via e-mail and fax.
For the scanner driver PaperStream IP (TWAIN), the PaperStream IP OCR Optimization Assistant for fi Series is provided. The tool assists in configuring a scanning profile and is particularly useful for documents which require higher OCR accuracy, such as documents with halftones or seals. By automatically adjusting image quality to achieve better OCR results, this tool eliminates the need for manual adjustments by users.
The fi Series, known for its high functionality and quality, combined with the advanced PaperStream Series, enhances work efficiency and productivity.
1. Saving scanned data effortlessly with more destinations
By installing the PaperStream Connector Option(4), users can gain access to a wider range of destination choices for saving scanned data on PaperStream Capture/Capture Pro, PaperStream ClickScan, and PaperStream NX Manager. You can configure a cloud storage service(2) as a storage destination and establish links to e-mail or fax services.
By enabling direct saving of scanned data to a cloud storage service, manual uploading is no longer required. This function is also useful in situations where it is not advisable to save the scanned data in a local folder due to security concerns.
Furthermore, the option is particularly beneficial for users who frequently send documents via fax, as it allows for cost reduction by replacing the traditional method of sending scanned data via e-mail or Internet fax.

2. Configuring scanning profiles to enhance OCR accuracy
The PaperStream IP OCR Optimization Assistant for fi Series parses the images within specified areas and adjusts the image quality for documents containing halftones or seals requiring OCR recognition. The tool suggests a better scanning profile after parsing if it detects an image quality setting that improves the recognition rate compared to the default setting.
You can save the created scanning profile for later use in your existing applications, such as PaperStream Capture.
By easily achieving optimal image quality for OCR accuracy without any expertise, you can save time on the profile setting while effectively utilizing scanned data.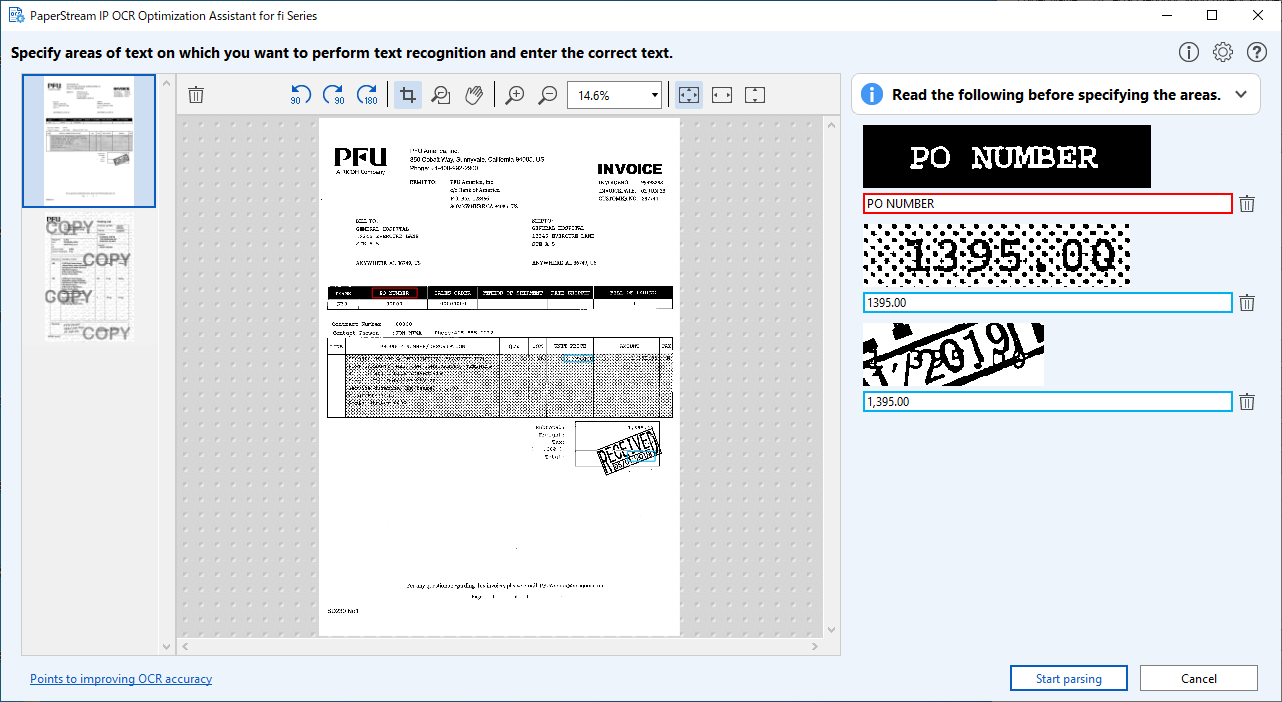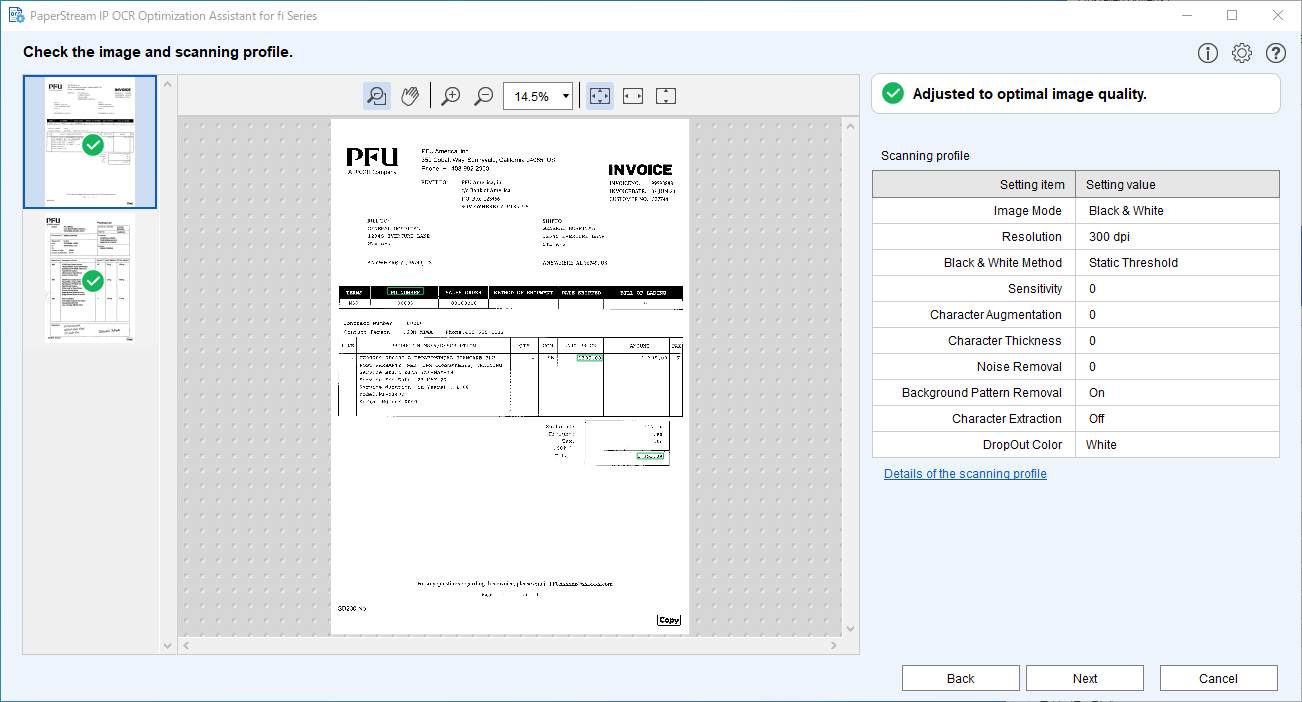 Please visit the following websites to access the downloads.
Details of Software
Product Name
Rollout Date
PaperStream Capture 3.6.0
August 3, 2023
PaperStream Capture Pro 3.6.0
PaperStream ClickScan 1.3.0
PaperStream NX Manager 2.2.0
PaperStream Connector Option 1.0.0
PaperStream IP (TWAIN) 3.24.0
PaperStream IP OCR Optimization Assistant for fi Series 1.0.0
Notes
(1)

The supported software varies depending on the scanner model. Please refer to the product pages for more details.

(2)

The linked cloud storage services include Microsoft SharePoint Online, Microsoft OneDrive, Google Drive, and Dropbox.

(3)

Requires a subscription to an Internet fax service for usage.

(4)

PaperStream Capture/Capture Pro, PaperStream ClickScan, and PaperStream NX Manager need to be updated to the latest version. Please confirm the version in the Details of Software shown above.
Trademarks
PaperStream is a registered trademark or trademark of PFU LIMITED in Japan.
Product names and company names are the registered trademarks or trademarks of the respective companies.