Digital Binder System "Rack2-Filer"

---
Overview
Rack2-Filer is an application that allows you to manage all of your electronic files and scanned paper documents in easy to navigate digital binders.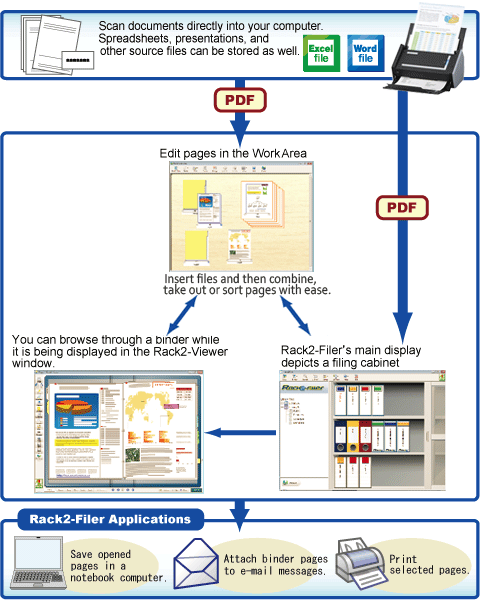 Rack2-Filer supports the following ScanSnap products:
iX500, iX100, S1500, S1300i, S1300, S1100i, S1100, S510, S500, S300
Feature
Rack2-Filer is a type of application software that enables users to easily manage and view filed images on their computer.
Easy to understand and operate
Rack2-Filer's user interface enables users to feel as though they are actually able to remove binders from the filing cabinet that appears on their computer screen and flip through each binder's pages or attach sticky notes.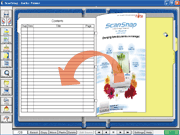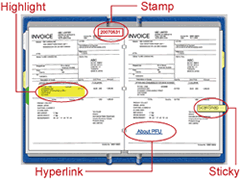 Searching for information is easy
Users can effectively and efficiently find specific files by searching "titles", "sticky note" contents etc.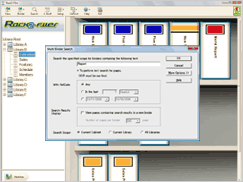 Reduce required filing space for archiving paper documents
Rack2-Filer enables users to scan and digitally archive images in an easy to manage and arrange manner that frees them up from having to store large volumes of paper documents.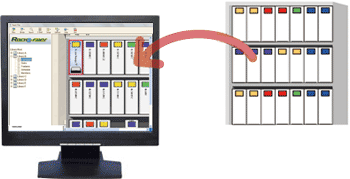 (Note1) The data in Rack2-Filer is managed in PDF files.

Page Top