Overview
How it works
Efficiency at new heights with evolved feeding
The fi-8190 provides unmatched performance and market-leading document imaging capabilities. Compact and reliable, the scanner achieves scan speeds of 90 ppm/180 ipm (200/300 dpi, color, A4 portrait), loads up to 100 sheets at a time, and comes equipped with a capability of scanning up to as many as 13,000 sheets a day.
Scans big volumes with "Automatic Separation Control"
"Paper Protection" function using Image Monitoring technology and sound technology
Optimized high-quality image data with "PFU Clear Image Capture"
Scans variety of documents including passports and booklets
Color LCD Panel for easy operation
PaperStream IP and PaperStream Capture providing advanced image processing functions, with PaperStream Capture Pro software as a premium option
PaperStream ClickScan for ad-hoc use

Datasheet (1,346 KB )
Features
Supports a wide range of scan needs with state-of-art feeding technology
The scanner comes with reliable paper feeding, facilitating a seamless workflow. Scan faster without interruptions to help boost organizational efficiency.
Scans large volumes with "Automatic Separation Control"
The "Automatic Separation Control" optimizes paper feed to match the number of sheets loaded, and allows stable paper feeding even when performing large volume scans. Interruptions arising from paper misfeeds at high speed scans of 90 ppm, can be avoided.

Evolved paper protection function combines sound and image technologies
In addition to iSOP* Technology that halts scanning heavily-skewed and stapled documents at abnormal noise detection, the "Image Monitoring" technology acts as a paper protection.
A technology that performs real-time image monitoring to keep document safe when angles exceed the safe range to assist users with accurate and comfortable scanning.
*Intelligent Sonic Paper Protection.
Supports scanning of wide range of documents
The scanner handles various types of documents to enable all scans with a single scanner. The Manual Feed Mode enables reading of copy forms, glued-on documents and bi-folded A3 documents. Passports and booklets up to thicknesses of 7 mm can be read as well, without carrier sheets.
Since the scanner identifies the presence of thick plastic cards and labelled or barcoded documents, it excludes multi-feed errors, making simultaneous scanning of cards and paper document possible even when multi-feed detection is ON. Users are able to set documents together and continue scanning without interruption.
Optimized high-quality image data for business use
PFU Clear Image Capture
Combining the new CIS sensor with the GI image processing engine suppresses the occurrence of color shifts.
"PFU Clear Image Capture" produces high definition images for data extraction while keeping power consumption to the minimum and reduces startup times.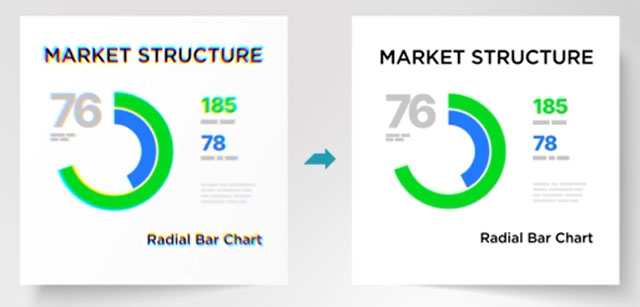 Avoid image loss with Overscan Control function
Three sensors accurately detect tips of documents and extend scanning area automatically, ensuring that sufficient margins are secured around the scanned documents. An accurate image data can be generated without defects even when original documents are skewed. Users can save the time to re-scan documents.

Increased usability and flexibility to scan in any environment
Stress-free operation with the Color LCD display
Equipped with a color LCD panel, users can view status information and select setting configuration more easily. Use of color enables intuitive operation, for reduced human errors.

Keep documents in order with the Stacker Supporter
The Stacker Supporter keeps documents in order, even when scanning mixed batches containing small pieces of paper that tend to fly out of the document tray. Scanned documents are easy to retrieve, reducing time spent on post-scan organization.

Supports various operation modes according to the customer's environment
The scanner supports both USB and LAN connectivity so that it can be used not only near the computer but also in various places under the network environment.
By using server software "PaperStream NX Manager"*1, it is possible to scan in environments without the PC or even from a Web application running on a thin client terminal.
*1 A Windows Client Access License (CAL) is required for each scanner device or user.
Advanced software improves workflow before and after scanning
The functions of PaperStream IP and PaperStream Capture, scanner driver and capture software for fi Series respectively, improves operators' overall productivity, by reducing the number of operations before and after scanning.
PaperStream Series software is easier to use with expanded functions
With "Setting Assistant" on PaperStream Capture, frequent manual operations like deleting blank pages or correcting page orientations, can be reduced by following the suggestions that pop up in the software notifications.
Options are available for added flexibility.
- For the customers requiring advanced workflow, PaperStream Capture Pro, at a fee.
- For customers with simple and basic operation needs, PaperStream ClickScan.
Quick MRZ Recognition
For passport and ID card scanning, personal information such as full name, document number, nationality, contained in the MRZ* (Machine Readable Zone), can be extracted for efficient entry of customer information.
*Supports recognition of MRZ on passports and ID cards, as defined by the ICAO (International Civil Aviation Organization). Passport MRZ layout is defined as two rows of 44 characters each (Doc 9303 TD3 format). ID card MRZ layout defined as three rows of 30 characters (TD1 format) or as two rows of 36 characters (TD2 format).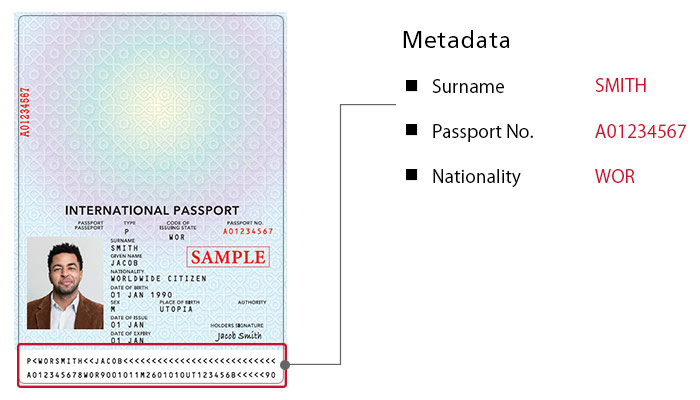 Specifications
Product Name
fi-8190
Scanner Type
ADF (Automatic Document Feeder) / Manual Feed, Duplex
Scanning Speed*1 (A4 Portrait)
(Color*2/Grayscale*2/Monochrome*3)
Simplex
90 ppm (200/300 dpi)
Duplex
180 ipm (200/300 dpi)
Image Sensor Type
CIS x 2 (front x 1, back x 1)
Light Source
RGB LED x 2 (front x 1, back x 1)
Optical Resolution
600 dpi
Output Resolution*4
(Color / Grayscale / Monochrome)
50 to 600 dpi (adjustable by 1 dpi increments), 1,200 dpi (driver)*5
Output Format
Color: 24-bit, Grayscale: 8-bit, Monochrome: 1-bit
Background Colors
White / Black (selectable)
Document Size
Maximum*6
215.9 x 355.6 mm (8.5 x 14 in.)
Minimum
48 x 50 mm (1.9 x 2 in.)
Long Page Scanning*7
6,096 mm (240 in.)
Paper Weight (Thickness)
Paper
20 to 465 g/m² (5.3 to 124 lb)*8
Booklet
Less than 7 mm (0.276 in.)*9
Plastic Card
1.4 mm (0.055 in.) or less*10
ADF Capacity*11*12
100 sheets (A4 80 g/m² or Letter 20 lb)
Expected Daily Volume*13
13,000 sheets
Multifeed Detection
Overlap detection (Ultrasonic sensor), Length detection
Paper Protection
Image monitoring, Sound detection (iSOP)*14
Interface
USB
USB 3.2 Gen1x1 / USB 2.0 / USB 1.1
Ethernet
10BASE-T, 100BASE-TX, 1000BASE-T
Power Requirements
AC 100V - 240V 50/60 Hz
Power Consumption
Operating Mode
30 W or less / 17 W (Eco mode)
Sleep Mode
LAN: 2.0 W or less
USB: 1.4 W or less
Auto Standby (Off) Mode
0.2 W or less
Operating Environment
Temperature
5 to 35 °C (41 to 95 °F)
Relative Humidity
15 to 80% (Non-condensing)
Environmental Compliance
ENERGY STAR®, RoHS
Dimensions (W x D x H)*15
300 x 170 x 163 mm (11.8 x 6.7 x 6.4 in.)
Weight
4 kg (8.8 lb)
Supported Operating System
Windows® 11*16, Windows® 10*16, Windows Server® 2022, Windows Server® 2019, Windows Server® 2016, macOS*17, Linux (Ubuntu)*17
Software / Drivers
PaperStream IP Driver (TWAIN/TWAIN x64/ISIS), WIA Driver*18, Image Scanner Driver for macOS (ICA)*18*19, Image Scanner Driver for Linux (SANE)*18*19, PaperStream Capture, PaperStream ClickScan*19, PaperStream NX Manager, Software Operation Panel, Error Recovery Guide, ABBYY FineReader for ScanSnap™*19, Scanner Central Admin Server
Image Processing Functions
Multi image output, Automatic color detection, Blank page detection, Dynamic threshold (iDTC), Advanced DTC, SDTC, Error diffusion, Dither, De-Screen, Emphasis, Dropout color (None/Red/Green/Blue/White/Saturation/Custom), sRGB output, Hole punch removal, Index tab cropping, Split image, De-Skew, Edge filler, Vertical streaks reduction, Background pattern removal, Cropping, Static threshold
Included Items
ADF paper chute, AC cable, AC adapter, USB cable, Setup DVD-ROM
Scanning speeds may vary due to the system environment. The values shown are the results of the evaluation under the following environment:

Windows® 10/CPU: Intel® Core™ i3-10105 3.7GHz/Memory: 8GB/Storage: SSD

Indicated speeds are from using JPEG compression.

Indicated speeds are from using TIFF CCITT Group 4 compression.

Selectable maximum resolution may vary depending on the length of the scanned document.

Limitations may apply to the size of documents that can be scanned, depending on system environment, when scanning at high resolution (over 600 dpi).

Maximum document width possible for scanning is 240 mm (9.5 in.).

For use with PaperStream NX Manager, the maximum resolution supported is 400 dpi, with maximum lengths ranging with resolution.
Simplex: 1,828.8 mm (72 in.) [below 300 dpi], 355.6 mm (14 in.) [below 400 dpi]. Duplex: 863.6 mm (34 in.) [below 300 dpi], 355.6 mm (14 in.) [below 400 dpi].

Thicknesses of up to 128 to 209 g/m2 (34 to 56 lb) can be scanned for A8 (52 x 74 mm / 2.1 x 2.9 in.) sizes.

Indicated thickness is inclusive of Booklet Carrier Sheet thickness when using the Carrier Sheets.

Continuous feeding is supported when scanning up to 10 unembossed cards with thicknesses of 0.76 mm or less.

Maximum capacity depends on paper weight and may vary.

Capable of setting additional documents while scanning.

Numbers are calculated using scanning speeds and typical hours of scanner use, and are not meant to guarantee daily volume or unit durability.

Intelligent Sonic Paper Protection.

Excludes the ADF paper chute and stacker.

fi Series scanners do not run with Windows® 11 and 10 ARM-based PCs.

Supports only USB connections.

Functions equivalent to those offered by PaperStream IP may not be available with the Image Scanner Driver for macOS/Linux or WIA Driver.

Refer to the

fi Series Support Site

for driver/software downloads and full lineup of all supported operating system versions.
Accessories
Part Number
Description
Consumables
Brake Roller
PA03810-0001
Every 200,000 sheets or one year
Pick Roller
PA03670-0002
Every 200,000 sheets or one year
Print Cartridge
CA00050-0262
4,000,000 printed characters or 6 months after opening the package
Options
Post Imprinter (FI-819PRB)
PA03810-D201
Prints on the back of the document
Carrier Sheets
PA03360-0013
Each package contains 5 carrier sheets
Photo Carrier Sheets
PA03770-0015
Each package contains 3 carrier sheets
Booklet Carrier Sheet
PA03810-0020
Each package contains 1 carrier sheets
PaperStream Capture Pro Scan Station (DP)
PA43404-A675
PaperStream Capture Pro optional license
*Recommends use of original or approved accessories for consumables, options and cleaning kits designed for your device. Device failures, troubles and damages arising from use of OEM or 3rd Party accessories may render your warranty invalid and incur charges for repair even during the warranty period.
Warranty
Find out the details about your product's warranty and information on how to extend your warranty.
Warranty Information
(Worldwide)